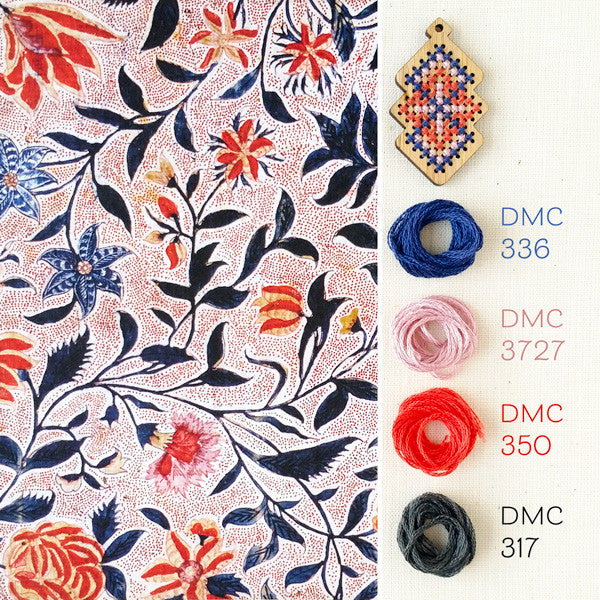 Cross stitch color: A palette inspired by block-printed fabric
This color palette was inspired by a piece of block-printed fabric from the Victoria and Albert Museum collection. The fabric was made in India in the 18th century for the European market. So pretty, right? I love the floral, and in particular, the red stippled background.
I used the color palette on one of my interlocking diamond pendants. It's a shape that is endlessly versatile and so fun to stitch. It also makes a great pair of earrings!