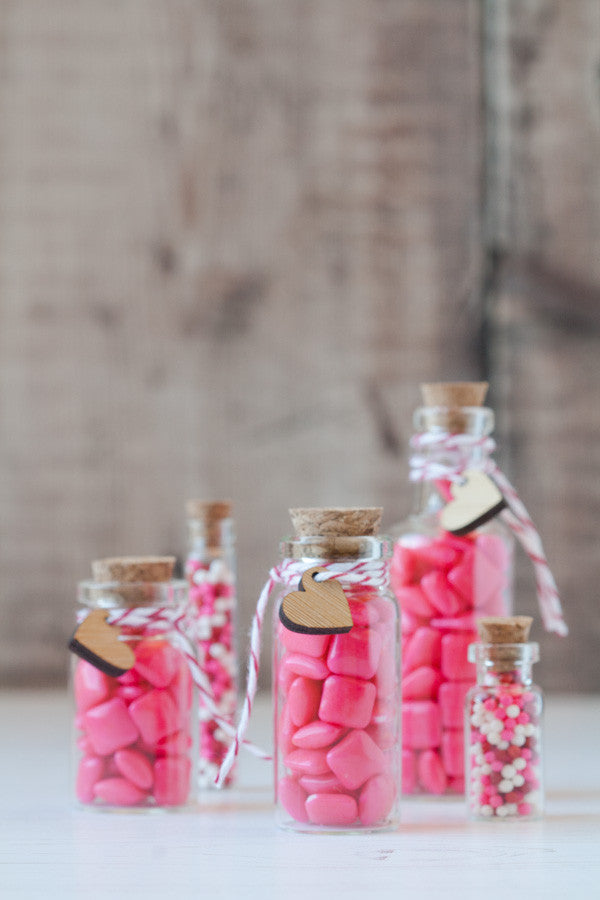 Mini wood hearts: Perfect for Valentine's Day crafting
When I laser cut wood pendants for Red Gate Stitchery cross stitch kits, I am often left with little gaps and odd spaces on the sheet of wood. Instead of letting this material go to waste, I use it to cut various bits and bobs, little treasures nestled among the larger pieces. These mini wood hearts are one such example.
At a mere 1/2 inch across, these hearts are tiny but pack a mighty decorative punch. They are just the right finishing touch for a petite jar of Valentine sweets. I found these glass vials at a big-box craft store and filled them with pink chewing gum chunks found in the baking aisle.
The wood is a light amber color that is warm and natural when left as-is, but it also takes paint beautifully. Use acrylic craft paint to create a rainbow of hearts.
Or add a jump ring and a delicate silver chain to make a sweet necklace for someone you love.
Six mini hearts come in each jar. Find them in the Red Gate Stitchery shop.
Happy crafting! -Susan