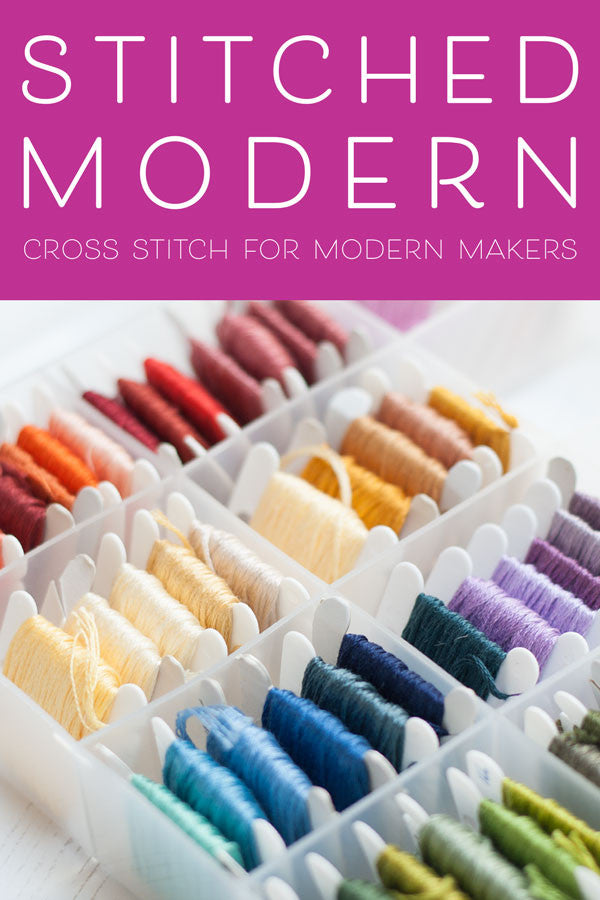 Introducing Stitched Modern!
When I began designing cross stitch patterns five years ago, there wasn't much in the way of modern cross stitch. So much has changed! In the past few years, I have watched the craft explode with new designers who are reinterpreting and updating cross stitch in new and exciting ways. It's been thrilling to be a part of.
One day last year I had the idea of creating an online store to showcase the world of modern cross stitch, a place where you could find your favorite indie designers and discover new ones. A one-stop-shop where you could find a curated selection of supplies to make stitching easy, along with plenty of how-to instruction and free inspiration.
Good idea, right? I thought so too, and I have been working on making it happen ever since. Today I am thrilled to introduce you to Stitched Modern!
Stitched Modern is an online boutique brimming with fresh and modern cross stitch designs, supplies, and inspiration. We have kits and patterns by your favorite indie designers, along with ones from designers you may not have heard of yet.
I'm so excited to share my love of cross stitch through Stitched Modern, and I am thrilled to have you along for the ride! 
Best,
Susan