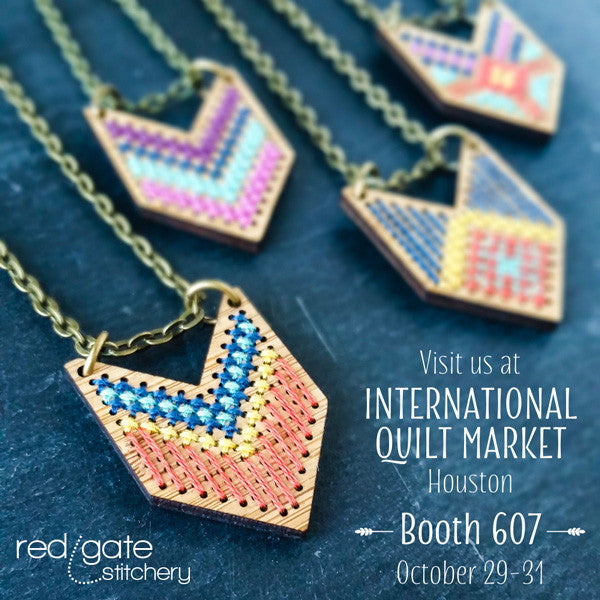 Quilt Market here we come!
Final preparations are underway for Quilt Market in Houston this weekend. No matter how carefully I plan, it always comes down to a last-minute scramble. I leave on Thursday and packing (and even some stitching!) is still taking place, but with every minute I get more and more excited.
If you're going to the show, be sure to stop by booth #607 to say hello. If you're not going, keep an eye on my Instagram feed for the latest from the show floor!